I was rummaging through an old photo album and found a family photo taken about a decade ago with all of us dressed up in Husker apparel. My (now-Ex) mother-in-law had sewn Husker cheerleading outfits for the girls and gotten a personalized Husker jersey for my son.
So I thought with Halloween creeping up on us next month, wouldn't dressing up your little ones in Husker attire be the perfect costume?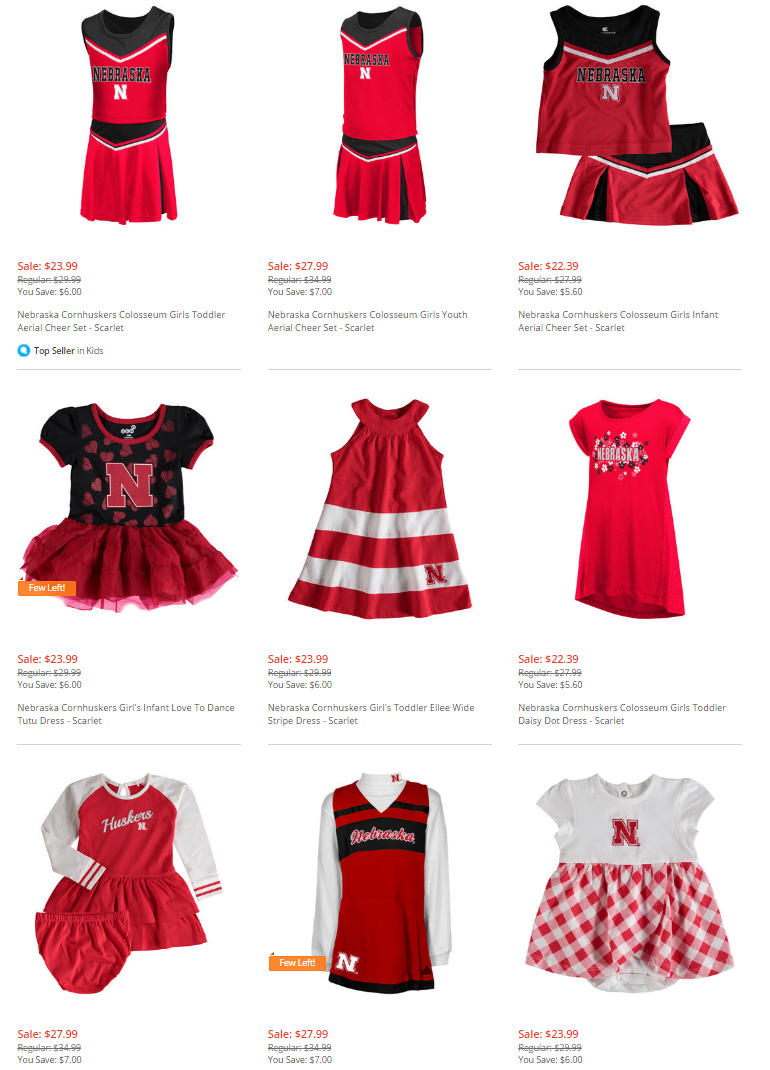 Several styles and sizes of Nebraska Cornhuskers Cheerleader Uniforms are available from Fanatics.com.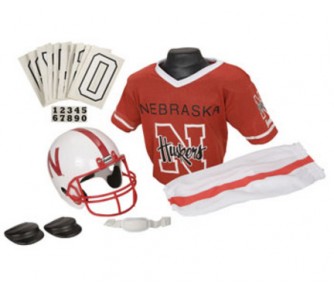 Nebraska Cornhuskers NCAA Youth Four Piece Football Uniform Set (includes logo helmet with foam padding and face mask with adjustable chin strap, double knit polyester team jersey, pants with elastic waistband and cuffs and non-performance shoulder pads) available from OnlineSports.com.
If you are lucky enough to know how to sew (plus have the time to do it), you can find lots of Cheerleader Uniform patterns on eBay.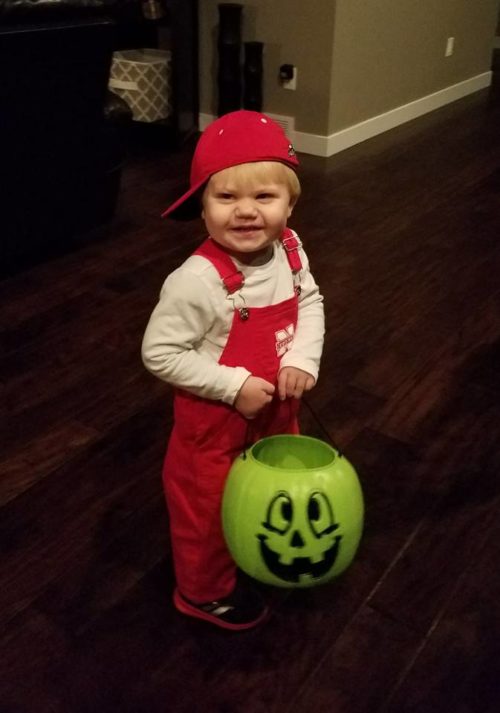 Have a toddler? Dress them up as Lil' Red with red overalls and a red cap on backwards for a super easy Lil' Red costume. Isn't my nephew Oakley just the cutest Lil' Red you've ever seen?!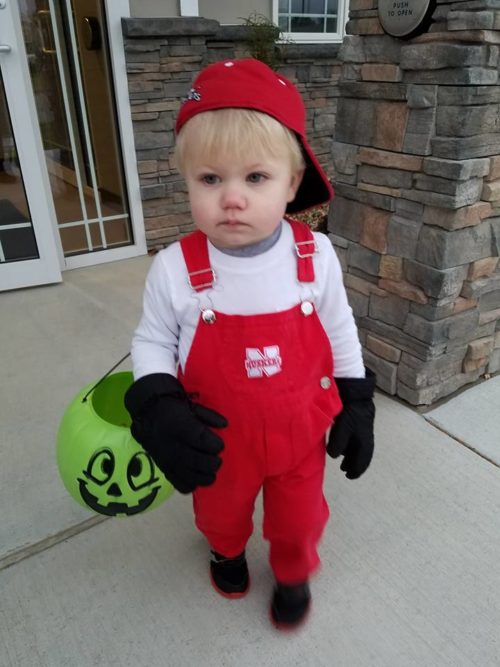 I have yet to find an adult size Herbie Husker costume, but if you have an extra $5000, you could probably get a Lil' Red costume! The student in that suit must wear a belt with a battery strapped onto one hip and a blower attached to the other hip. Doesn't sound like much fun to me. Source.