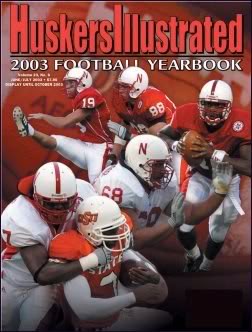 Huskers Illustrated Magazine (Cover Price: $3.95/issue) is a must read for any Husker fan! Unfortunately finding a place that sells it isn't easy – obviously not everyone is a Husker fan! So, we've scoured the web for the best prices to order or renew your Huskers Illustrated Subscription…
Overstock.com 18 issues for $51.95 ($2.88/issue) Best Price
Prices updated 12/18/15 and are subject to change at any time without notice.
A subscription to Huskers Illustrated magazine makes it easy to stay in the loop with your favorite college team. Meet the rookies, get to know the starting lineup and get stats on all the Husker players. You'll get to go inside the locker room to learn team strategies, plus you'll get the special Recruiting Issue and Bowl Game Preview Issue with your subscription. Other Nebraska athletics get attention in Husker Illustrated, too, with coverage of Husker basketball, baseball and more. If you've ever rooted for the Red Sea, Huskers Illustrated is the subscription for you!
Looking to update or cancel your Huskers Illustrated subscription? Click here for information on how to contact them.