Yesterday, Gov. Dave Heineman unveiled the new license plates for the State of Nebraska…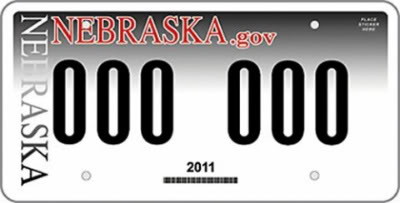 Submissions were voted on, but were the votes hijacked? Kevin Corrigan of CollegeHumor.com had posted a Ruin a Poll to get people to vote for the boring gray design, and that particular design won!
This isn't a victory for Collegehumor. This is a victory for all of us. Together we pranked the entire automobile-owning population of Nebraska. Congratulations.
94 Rock Radio had Kevin as a guest on their Morning Rockpile this morning who kept website statistics showing that they did indeed send 14,000 of those votes. Without those votes, this particular design would not have won.  Does this justify a recount?
Personally, I didn't like any of the choices. Guess I should have stepped up the plate and submitted my own design then. After all, I did originally major in commercial art in college.