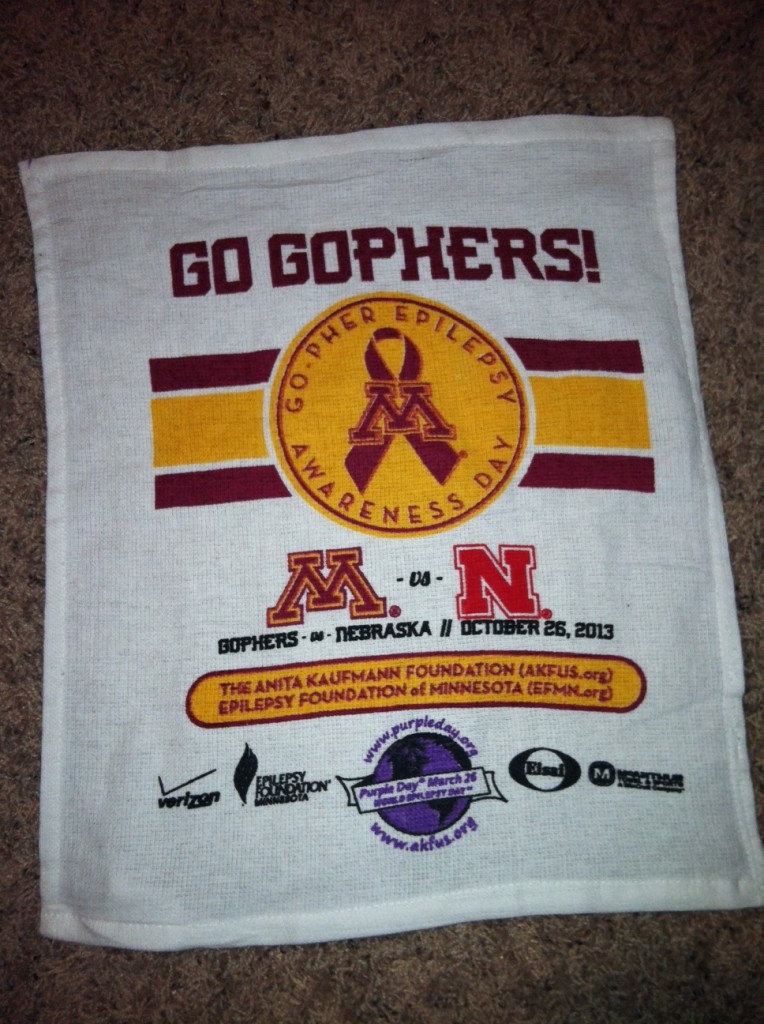 The Huskers were defeated by the Minnesota Gophers for the first time since 1960 losing 23-34 on Saturday, October 26th, 2013. Some blame Nebraska coaches for letting Quarterback Taylor Martinez play after taking six weeks off and then throwing passes to the wind.  Others say the Minnesota players were playing their heart out for head coach Jerry Kill who has been battling uncontrollable epileptic seizures who watched from the coaches' box.
While we watched the game via the Big 10 Network Channel on TV, my daughter's friend attended the game at the TCF Bank Stadium in Minneapolis, Minnesota, and brought back a souvenir towel from the game for my daughter, Mallory who suffers from epilepsy herself. The towel commemorates Epilepsy Awareness Day, aka "Purple Day" to show support for The Anita Kaufmann Foundation and the Epilepsy Foundation of Minnesota.
I applaud the Minnesota Gophers for helping increase awareness about epilepsy. And for beating my Huskers, although painful to me, was a well deserved victory.