Nebraska Cornhusker Husk of Corn Costume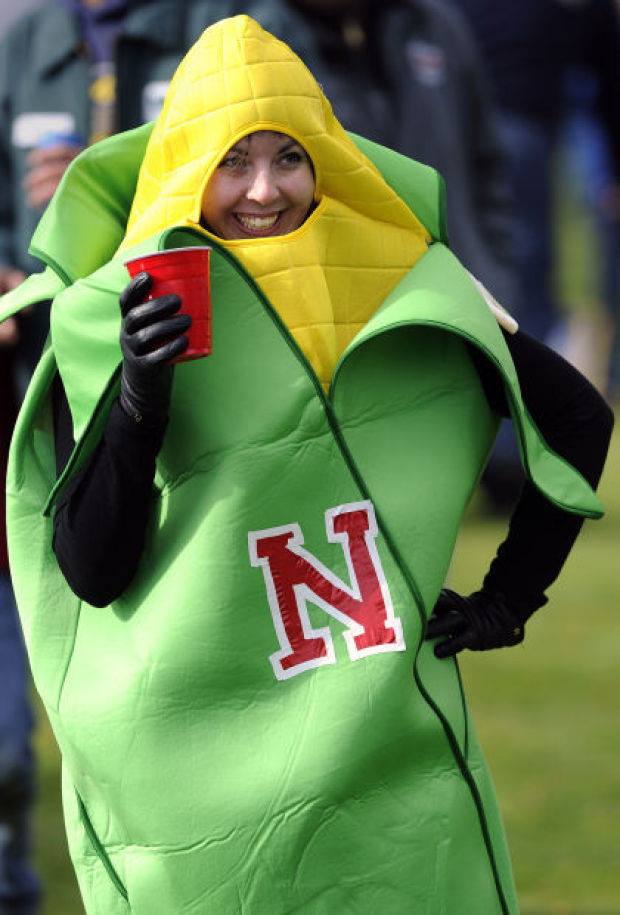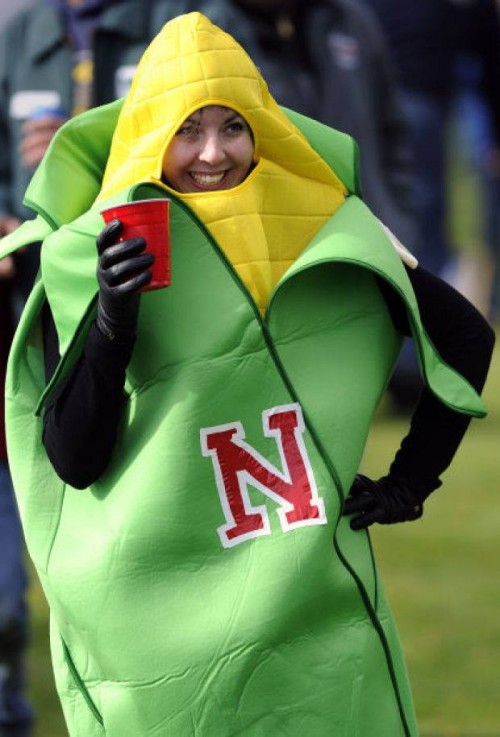 When I saw this photo of Boston resident (and Nebraska native) Rachael Mumgaard dressed up as an ear of corn at the Nebraska vs Michigan game (11/9/13) come through my feed on Facebook, I instantly "liked" it!  And then, thought "Why didn't I think of that?"  After all, I am collector of costumes. It appears she simply bought a corn costume (more options below) and painted an "N" on it. Brilliant, I tell ya. Great job Rachael.  I expect we'll be seeing more of these costumes at the games (especially the cold games as they would definitely help keep one warm)!
Photo Credit: Eric Gregory / Lincoln Journal Star
You can find Corn Cob Costumes for the best price on Amazon.